Implant Dentistry in Countryside & Indian Head, IL
Implant-Supported Dentures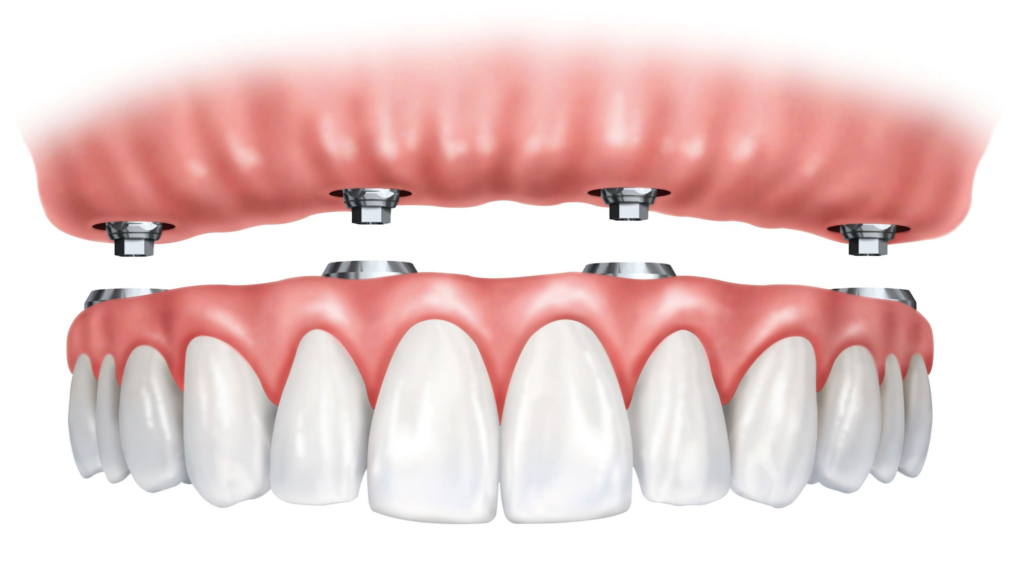 Implant dentures have been a life saver for many people who've struggled with conventional dentures. Those who don't have the gum or jaw structures sufficient to retain dentures in place to chew, smile, and laugh can have a dramatic improvement with the use of dental implants. Dentures can be secured in place, or replaced altogether with an implant bridge depending upon the desired outcome and financial investment.
Benefits of Implant-Supported Dentures
Depending upon the number of implants to be placed, it may be possible to eliminate the need for covering the roof of your mouth with a complete denture. This option allows you to fully taste your food and gives you a better sense of its temperature. Your denture will feel more natural. You will still have a removable denture, which makes cleaning the support bar and denture much easier.
If you have removable dentures that are a hassle to wear and apply each day, or often slip out of place while eating and speaking, attaching dentures with a few dental implants provides the benefits of comfort and security that lasts all day. Your current dentures can be retrofitted to securely snap onto a few implant posts for easy removal and application each day – no more denture paste or loose prosthetics.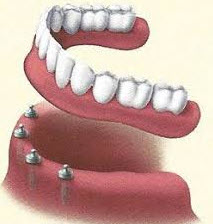 Cosmetic Dental Implants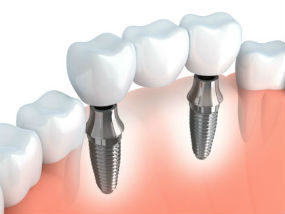 It's almost impossible to feel confident when you smile if you're missing teeth. Cosmetic dental implants can change that. With cosmetic dental implants, you get the best in function and aesthetics. Cosmetic dental implants are securely anchored in the jaw bone for maximum comfort and durability. The replacement tooth, or dental crown, is made of tooth-colored porcelain so that your cosmetic dental implants look, feel and function just like your real teeth!
Single Tooth Implants
If you're missing a tooth and want the very best dentistry has to offer, you could be the perfect candidate for single-tooth implants. Single-tooth implants act as tooth roots for replacement teeth. They are securely anchored into the jaw and topped with a dental crown for the very best in look, feel and function. Single-tooth implants offer several advantages over other tooth replacement options, such as dental bridges and partial dentures. Surrounding teeth and the jawbone are better preserved. Single-tooth implants are also easier to clean. And they can also outlast bridges and dentures by about 10 years!